The attractive Danube promenade has been one of Bratislava's most popular hang-outs since EUROVEA opened ten years ago. And the expansion of this multifunctional project will provide even more opportunities for homes, sport, entertainment, and employment. With environmental responsibility in mind, car accessibility will also be fully complemented by outstanding links by foot, bicycle, and public transport.
25,000 m2 new shops & 25,000 m2 more waterfront promenade
EUROVEA shopping centre has enjoyed an incredible 116 million visitors over the past decade – with both locals and international visitors attracted by the wide range of shops, services, entertainment, and great food, as well as the welcoming public spaces that seamlessly connect Bratislava with the relaxing Danube. And this perfectly-located addition to the city centre is growing through the provision of housing, employment, culture, entertainment, and all the necessary amenities. The opportunity to live and work with everything conveniently at hand - and easily accessible without long car journeys - is a forward-looking development in today's environmentally-conscious cities.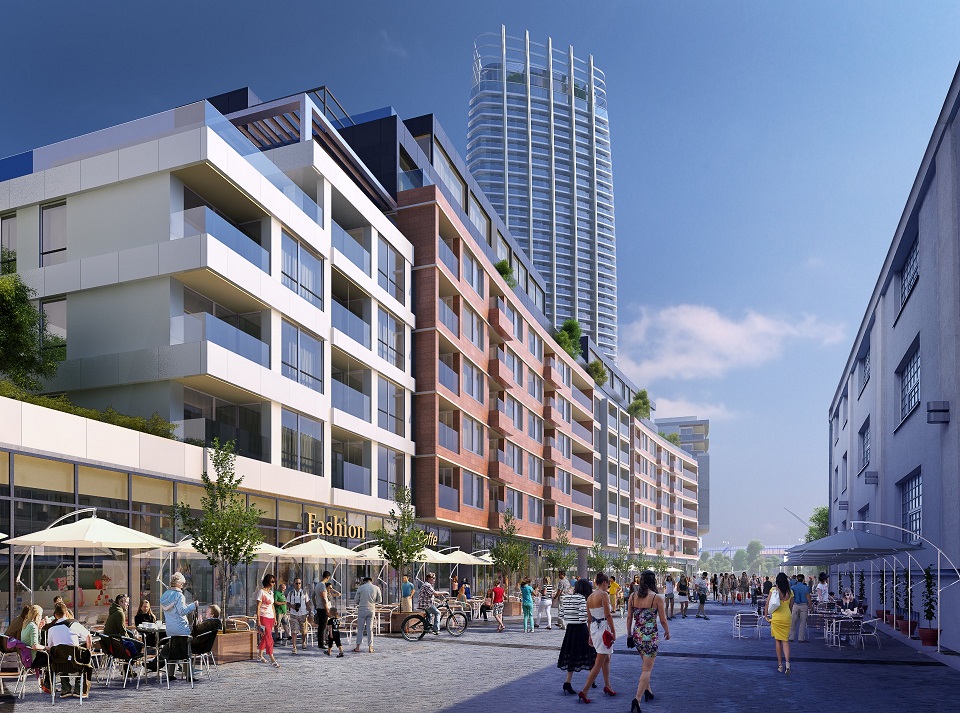 120 bars and restaurants, the city's largest food hall, & all-age activities park
The extended shopping centre will deliver a delicious new 1,100-seat food hall-style 3,700m2 gastro experience from winter 2022. The stylish and diverse gastro range will add to the enlarged promenade's additional options – and all with delightful Danube views. Together with the waterfront and sports activities, the fresh green area will create a unique space for relaxation and active leisure for all of EUROVEA CITY's residents, employees, and visitors.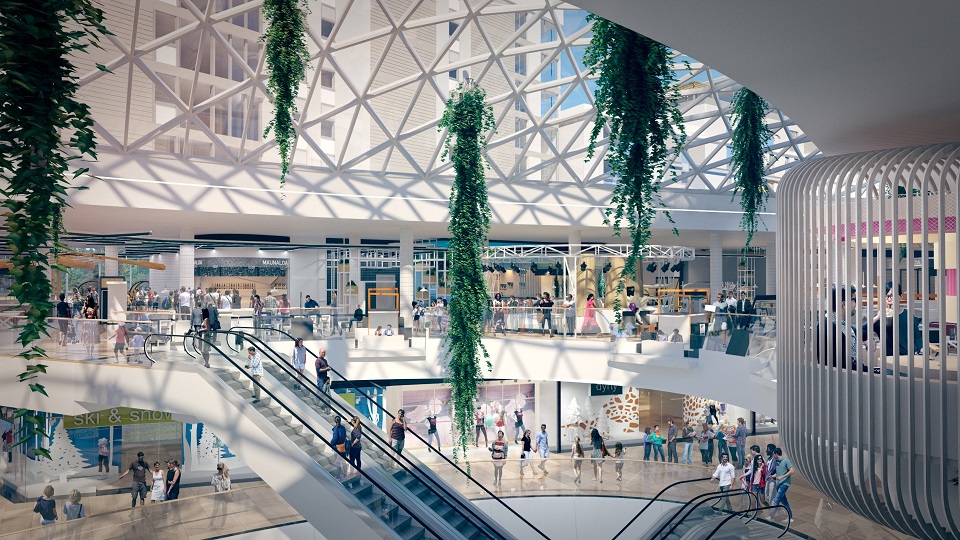 Old Town just 10 minutes by foot & 5 minutes by bike or tram
This emerging modern center of Bratislava will be defined by an attractive city boulevard - running the length of Pribinova Street - that will support all forms of accessibility, such as easy pedestrian-access and environmentally-friendly tram links. With up to 80% of cars using underground parking, a beautiful central area with wide walkways will be created. A safe cycle path will be integrated with routes from Petržalka, Ružinov, Vrakuna, Nové Mesto, Rača and Karlova Ves, which will make EUROVEA CITY one of the most cycle-friendly parts of the area.
The first Slovak skyscraper EUROVEA TOWER will be serenaded by a pretty square featuring fountains and abundant greenery to accentuate the invigorating waterfront atmosphere. The whole concept was designed by Beth Galí – the world-famous architect and urban planner famed for her transformation of her native Barcelona for the 1992 Olympics. EUROVEA CITY prioritises the design of public spaces, multiple mobility options, and green areas.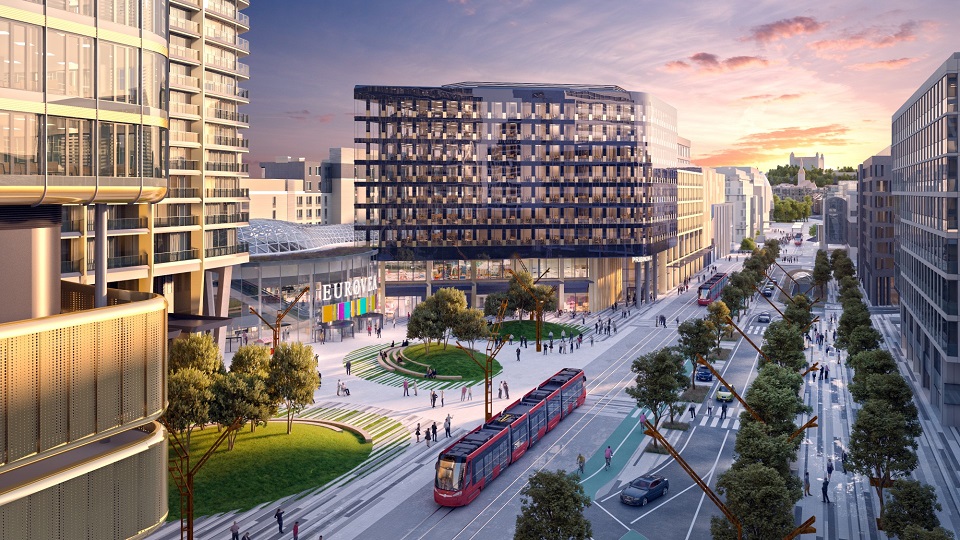 Modern city on the Danube
EUROVEA's second stage will connect the locality's office and residential projects to the riverside EUROVEA CITY quarter, a key part of Bratislava's developing new centre that includes the Klingerka, Čulenova and Mlynské Nivy zones. The attractive location and excellent accessibility will further stimulate interest in this vibrant new centre, which will have 3,000 home-owners, 40,000 employees,  and a wide range of services and entertainment attracting 65,000 daily visitors.