Eurovea City 
of Future
Bratislava is growing and changing like never before. On the Danube riverside - at a former industrial zone - Eurovea City is developing: a modern quarter that will become the city's new social and cultural epicentre.
The central feature will be Slovakia's first skyscraper - Eurovea Tower. Which - coupled with unique architectural projects that embrace human urbanism by high-profile Spanish architect Beth Galí - will radically redefine how Bratislava is viewed: both visually and as a progressive European city.
Eurovea City will be a dynamic, retail, entertainment, residential and administrative quarter. With its new parks, squares, sport areas and public spaces, it will become the ideal place for living and relaxing in the centre of Bratislava.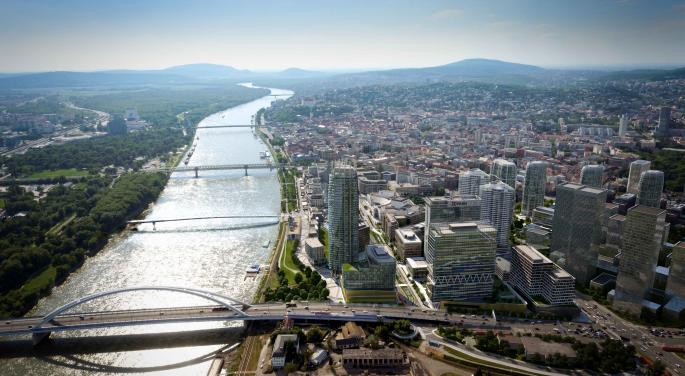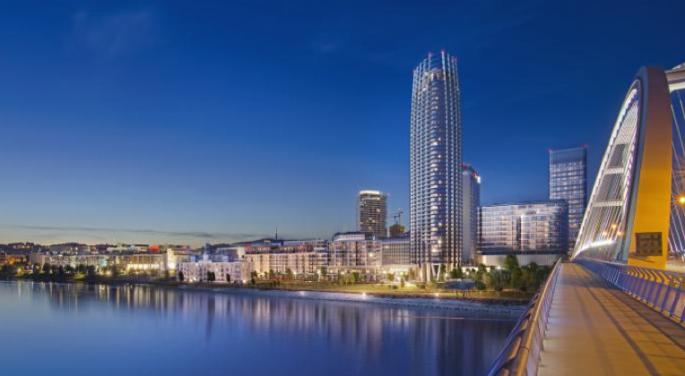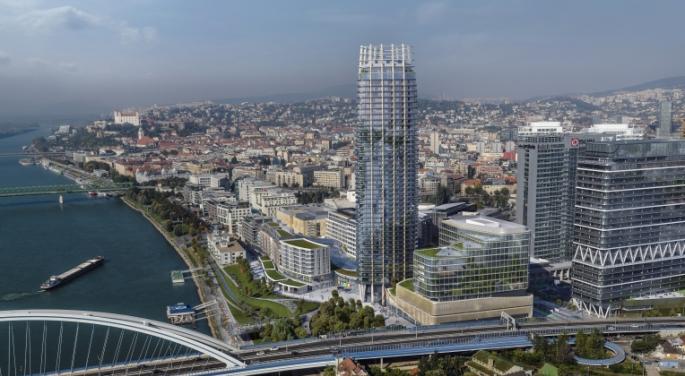 Eurovea City
Vlastnosť
Stunning location
and iconic architecture
Slovakia's
first skyscraper
New city
centre
25 000 m2
riverside promenade
Sports
and kid's playgrounds
120
cafes, bars and restaurants
285 000 m2
office spaces
95 000 m2
retail space
1 470
apartments
40 000
employees
3000
residents
65 000
daily footfall
Location
Eurovea City's location, facilities and infrastructure will create the city's latest central hub. A first port-of-call for business meetings, cultural highlights, and the very best leisure and entertainment opportunities.
An optimal location and excellent transport links will facilitate great accessibility for Bratislava's residents and visitors.
Eurovea City is so much more than apartments, shops and offices. Eurovea's invigoration of the riverside area will be continued by the second project stage and a whole new zone.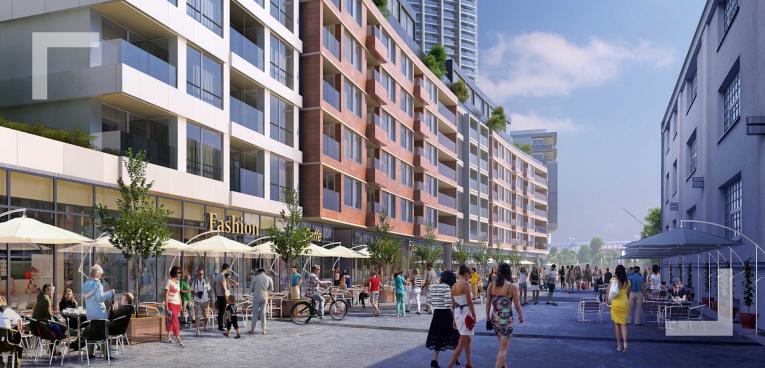 Eurovea incorporates the best of contemporary design and architecture, while respecting the city's distinctive historical character. And being orientated around a spacious central square in front of the prestigious Slovak National Theatre, it's a natural draw for popular open-air events.
This attractive square acts as a gateway to the greenery and terraces that line the picturesque promenade, which in summer months has a relaxing and chilled Mediterranean vibe. The new city quarter's character will also incorporate pleasant smaller squares.
Sport, playgrounds,
parks and entertainment.
The architecture and functional mix will continue and expand on the first project phase with larger public spaces, sport areas and kids' playgrounds – making Eurovea City a fully-fledged city quarter.
The range of restaurants and cafes, cinemas, and cultural/relaxation opportunities will also be significantly expanded – delivering a truly added-value visitor experience.
This city quarter's exceptional location delivers zestful synergy - insightful infrastructure, amenities, and relaxation zones bring a refreshing new quality of life to this popular European city.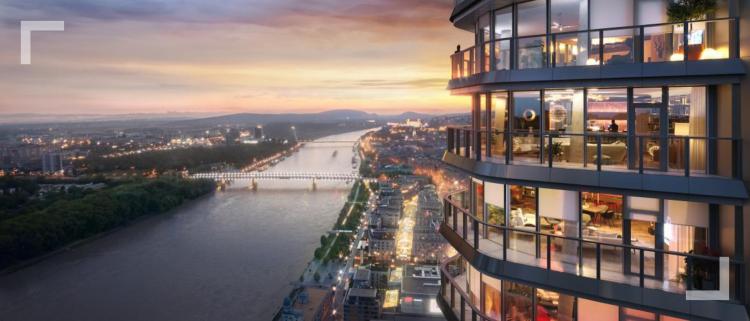 Office space with added value – unique architecture, comfortable interiors, perfect services, and breathtaking views of this vibrant exciting place. The Eurovea City locality is the most dynamically-growing quarter in Bratislava, and is fast becoming a renowned European centre for business.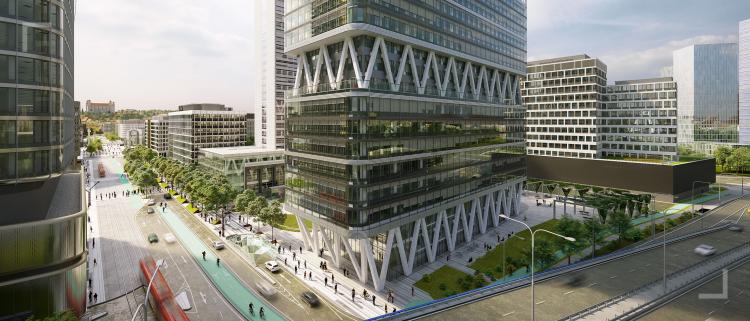 Interested in space at Eurovea City?
Eurovea is Bratislava's premium shopping destination – with an all-important tenant structure that reflects its unique city centre location. That's why Eurovea is viewed as Bratislava's 'high street' with numerous flagship brands.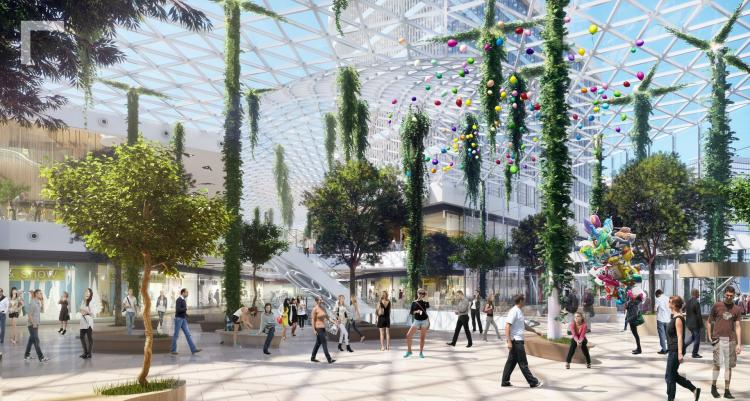 Lots of leisure activities, attractive promenade, irresistible restaurants, enticing shops and exclusive boutiques combine to make Eurovea a big hit with visitors.
Eurovea's extension was envisioned by the original project – to add a further 25 000 m2 of retail space. The aesthetic quality and exceptional architecture of the existing project will be continued by delivering a full-value extension of the city centre's riverside.
The retail centre will have an enlarged food court, additional cinemas, and an attractive extended promenade with lots more restaurants.
Visit the Eurovea website
Contact us
Please use the contact forms, or the email and phone numbers listed below to contact us. We look forward to hearing from you.